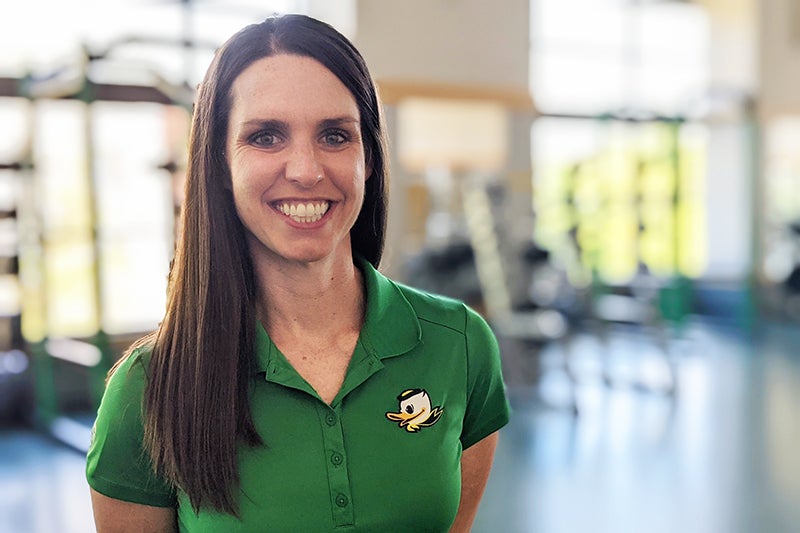 Amanda Brown
Coordinator for Events and Scheduling
Primary Service: Facilities, Operations, and Services
541-346-1180 E-mail
Ask me about…
Facility reservations
Event planning
California's central coast
Bio: Amanda joined PE and Rec as the events and scheduling coordinator in August 2014. Before working at UO, she served as the facilities operations assistant for the UCLA Athletic Department where she helped manage and coordinate events at all athletic facilities.
Her education includes a master's degree in sport management from Long Beach State and a bachelor's degree in kinesiology from Cal Poly SLO.
Outside of work, Amanda enjoys spending time with her husband and daughter Rylee, hiking, sports, trying new restaurants, and playing hostess to family and friends.
StrengthsQuest Top 5: Harmony, Positivity, Consistency, Woo, Discipline