Rec Center Facilities
The Student Recreation Center has provided diverse spaces and activities to facilitate active, balanced lives since 1999. The expansion in 2015 added 110,000 square feet of new space and updated sustainability and accessibility features to better serve the campus community.
Today's Hours
Student Recreation Center
1320 E 15th Ave
Eugene, OR 97403
Facility Rentals
Choose from a diverse variety of Rec Center facilities to rent for your next private event. Perfect for large groups and active events.
Reserve a Court
Racquetball, squash, and tennis courts are available for rent. Ensure the courts you want are free when you need them.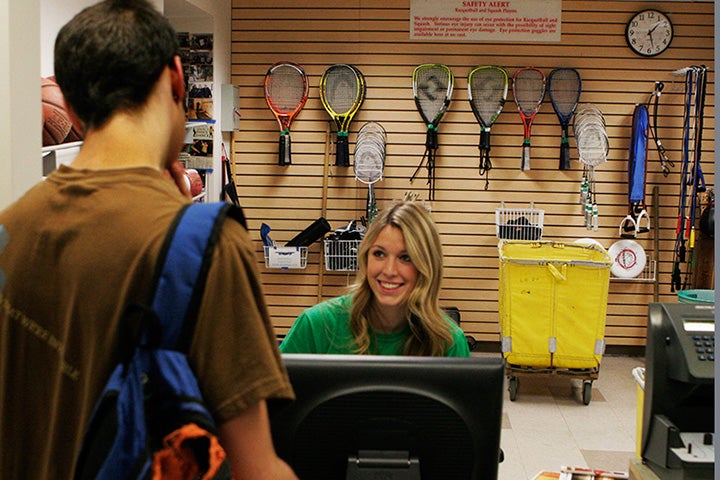 Lockers and Equipment
Streamline your Rec Center experience by storing personal belongings in lockers. Free locks and equipment including basketballs, footballs, racquets, and more are available at equipment issue.
Peak Hours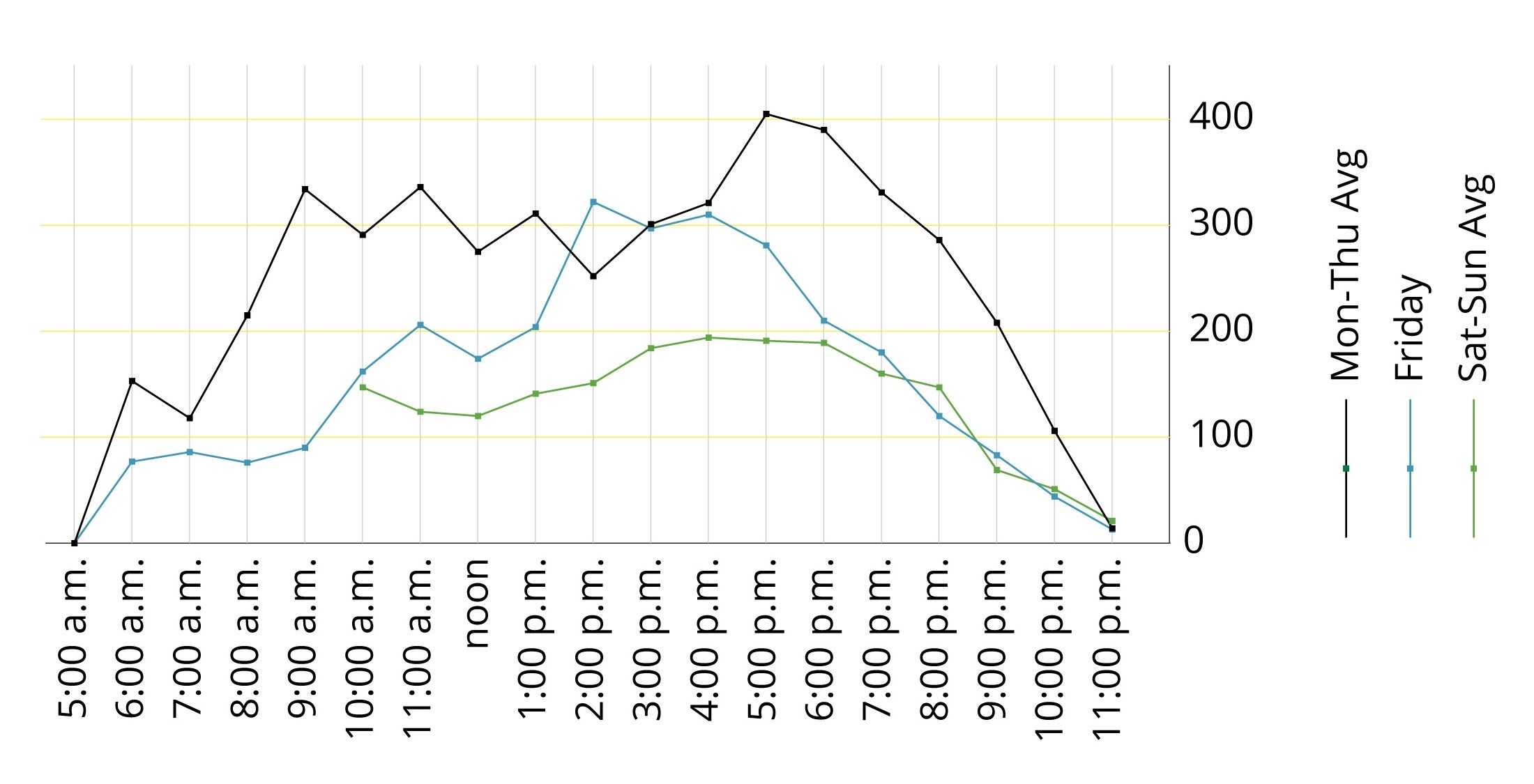 PE and Rec is committed to accessibility. For assistance in reading this graphic, please email us.