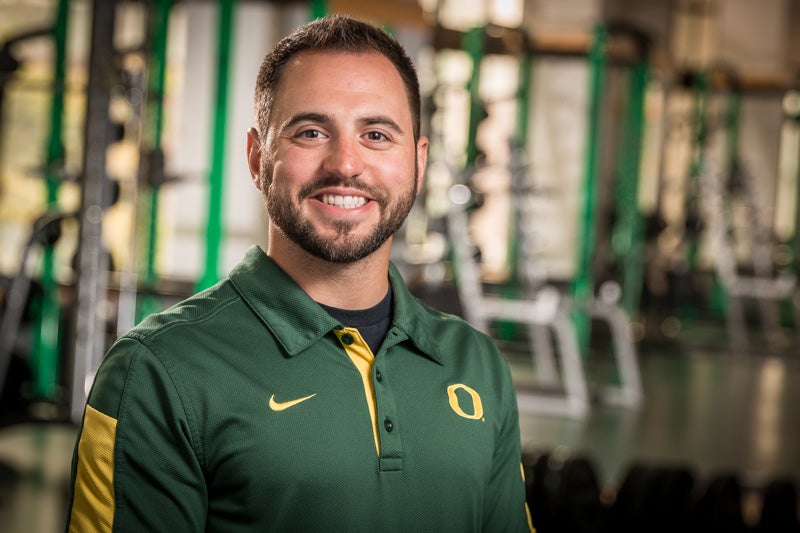 Cody Weaver
Associate Director for Facilities
Primary Service: Facilities, Operations, and Services, Student Life Leadership Team, Leadership Team
541-346-8993 E-mail
Ask me about…
Facilities management
Fitness equipment
The great outdoors
Bio: Cody has been part of the PE and Rec team since July 2012. He originally served as the fitness coordinator at the Student Recreation Center where he managed the daily operations of the fitness spaces, researched and procured fitness equipment, and contributed to the professional development of the department's student staff members.
Prior to joining PE and Rec, Cody served as a graduate assistant at Western Kentucky University's (WKU) Department of Intramural-Recreational Sports where he was a personal trainer, supervised the campus fitness center, and provided oversight for the university's health and fitness lab. It was also at WKU that he received his BS in exercise science and MS in recreation administration.
Outside of work, Cody can be found backpacking the wilderness areas of the Pacific Northwest, kayaking Oregon's beautiful rivers, and climbing Cascade peaks.
StrengthsQuest Top 5: Learner, Achiever, Discipline, Focus, Relator