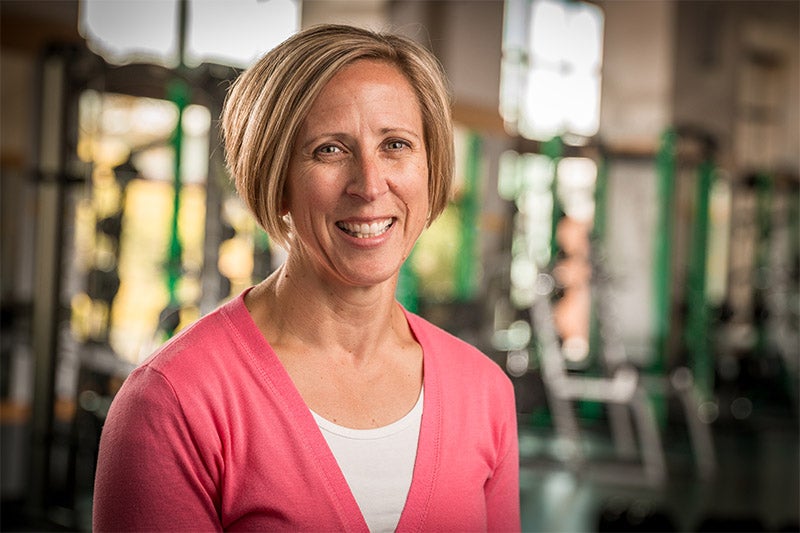 Biography
Teaching Credentials and Experience: 
Physical Therapist Assistant A.S.
Personal Trainer ACE
Group Fitness Instructor AFAA
Schwinn-certified Cycle Instructor
Courses: I am currently teaching indoor cycling and core and stretch here at the Rec. I will be adding Barre to my schedule for Fall 2018.
I love working at the Rec. I feel like a kid who just set foot on the playground. I believe physical fitness is like recess from the world. We all need to take some time to turn the world off and just focus on improving ourselves. Moving is our time to reset, and I love how the Rec has so many ways for us to move. I truly believe that when we take care of ourselves, we are better prepared to take on the world. My hope when I teach my classes is to make everyone feel welcome and that all can participate at their own level and enjoy their time. Come play with me at "recess!"
I wear a couple of hats. When I am not teaching classes or being a personal trainer, I put on my "the mom" hat. I have three kids that keep me busy and moving. We love to go on vacation, water ski, and spend time with our family.