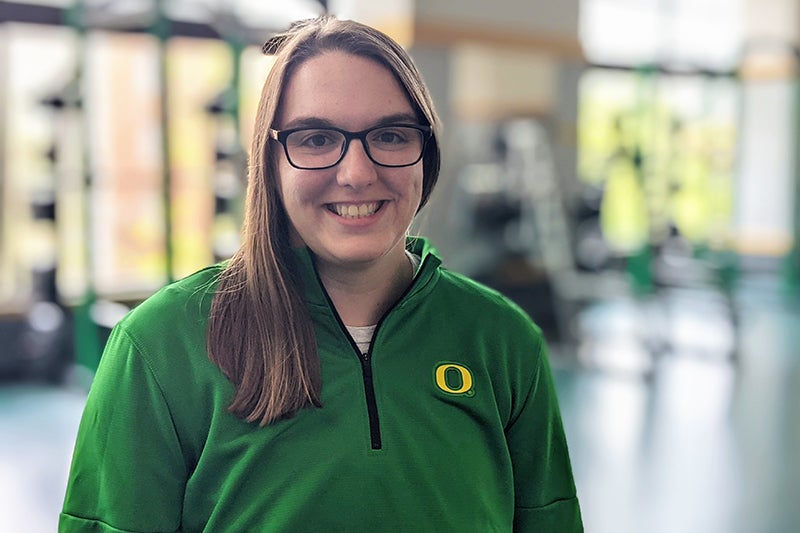 Coordinator of Intramural Sports and Youth Camps
Biography
Bio: Nikki—or "Rex" as the Duck Trails campers know her—started working at the UO in July 2021 as the coordinator of intramural sports and youth camps. Her journey in campus recreation started at Iowa State University, where she was an intramural official and supervisor. After graduation, she spent three years working for a municipal recreation center in Iowa where she ran youth and adult programs, a sports complex, and an aquatic center. She decided to return to campus recreation and was most recently the intramural sports graduate assistant at the University of Central Florida. She earned her master's degree while at UCF in educational leadership – higher education and student personnel.
Nikki's favorite part of working with PE and Rec is being able to challenge students and help them grow and develop. She is passionate about providing fun opportunities for all students and staying actively involved with NIRSA.
When she's not working, Nikki loves spending times outside. You can find her on the water with "Lucy," her kayak, or hiking somewhere on a trail. She officiates high school basketball and has previously officiated high school flag football and volleyball. She is also an avid sports fan and a diehard Chicago Bears and Cubs fan.
StrengthsQuest Top 5: Achiever, Focus, Responsibility, Strategic, Relator