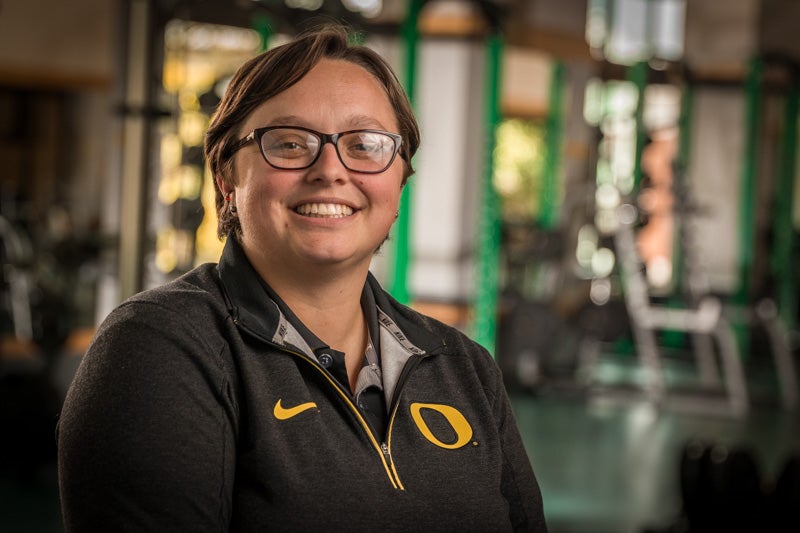 Samantha Wallace
Assistant Director for Youth and Family Programs
Primary Service: Rec Programs
541-346-1057 E-mail
Ask Me About…
Camp programs
Youth lessons
Harry Potter
Bio: In September 2017, Sam joined the PE and Rec team at the UO. She was thrilled to continue her tour of the PAC-12, after earning her bachelor's degree from Arizona State University, completing an internship at UCLA, and moving to Eugene from Tucson, where she served for three years as the youth and activities coordinator with the University of Arizona Campus Recreation. Her only foray east of the Mississippi was to complete her master's degree at Western Illinois University.
She loves coming to work every day because of how PE and Rec makes everyone feel like family. She is proud to continue the department's history of providing high-quality youth programming to UO families and the Eugene community.
In her free time, she loves to read and you can catch her at any local theater checking out the latest superhero movie.
StrengthsQuest Top 5: Adaptability, WOO, Communication, Positivity, Empathy