There are more than 50 Group X classes offered each week. The Group X workout pass offers unlimited access to all of them, including F45 and WebfootCrossFit.
---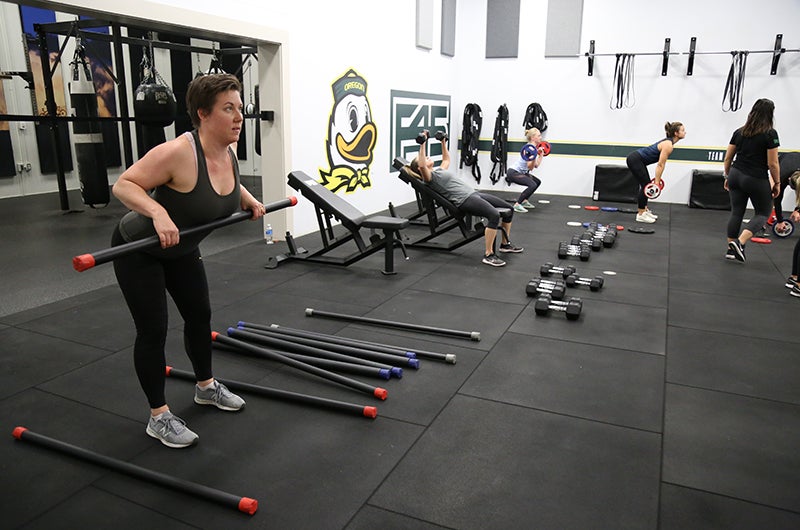 Functional workout programming offers strength, cardio and conditioning focused classes. This innovative research-based program offers hundreds of exciting exercises, all easily adaptable to different fitness levels. F45 classes are taught in our F45 studio and require a Group X workout pass to participate.
F45 Cardio: combines functional movements, agility and cardio machines.
F45 Strength: combines varied training intervals with light weight endurance sets and heavier shorter weight training combos.
F45 Conditioning: a hybrid of favorite cardio, resistance, agility and core movements.
Get a sneak peak of the F45 studio on YouTube.
---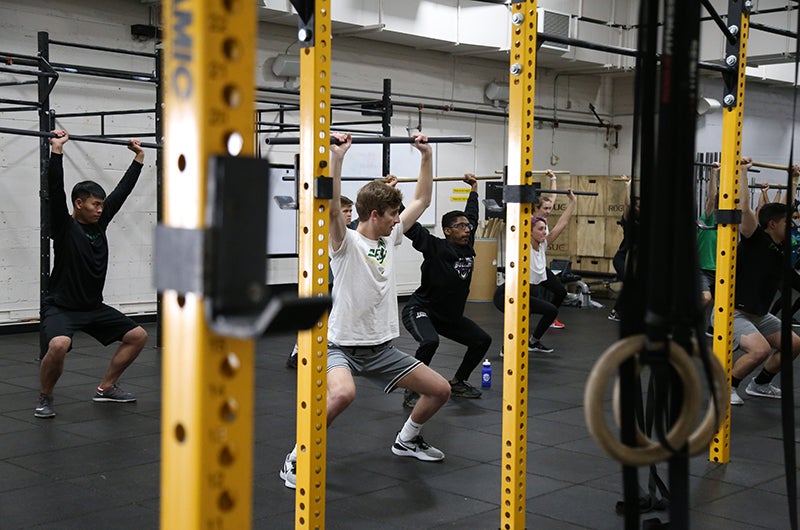 Move with friends through the workout of the day, focused on CrossFit's philosophy of coaching and programming functional movements, gymnastics, weightlifting, running, rowing, and more.
Purchase a Group X workout pass and drop in to any of our 10+ workouts that fit your schedule.
We will provide one-on-one coaching to meet you where you're at on any given day.
All Ducks complete the workouts at their fitness level; our coaches will scale and advance you as you progress.
Take strength and conditioning classes for credit through our PE Classes.
We have new Ducks joining every week; are you next?
---
Barre, Zumba, Cycling, Dance, Yoga, Body Sculpt, and More
Movement for all with a variety of trendy and effective fitness formats to drop into such as Barre, Zumba, Cycle, Dance, Yoga, and Body Sculpt. Purchase a Group X workout pass to get started!
Select the workouts that fit your schedule and drop in to move with us.
Instructors are nationally certified and current Ducks that are excited to support your fitness goals.
We strive to coach every workout so that you feel successfully challenged while also having fun.
The diversity of workout options allows you to build strength, endurance, and self-care to be the most successful Duck you can be.