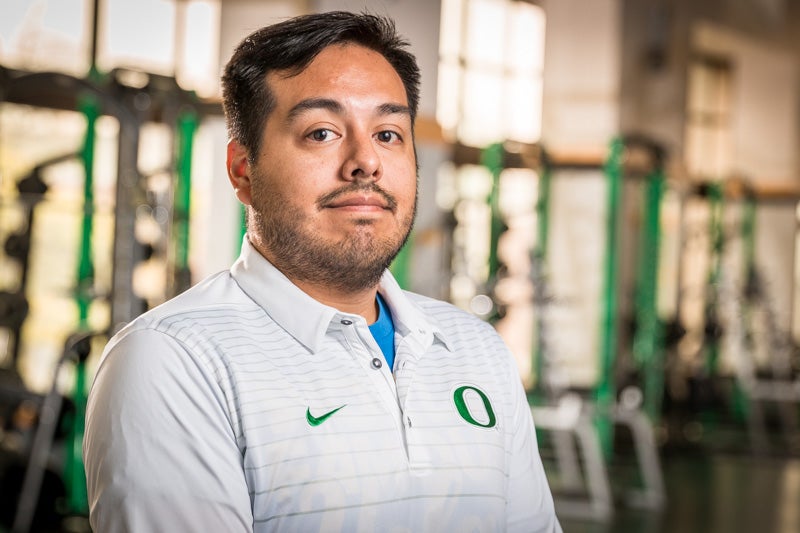 Al Diaz
Associate Director for Business and Operations
Primary Service: Facilities, Operations, and Services, Student Recreation Advisory Board, Business Operation, Leadership Team, Student Life Leadership Team
541-346-8732 E-mail
Al joined PE and Rec as the assistant director for operations in May 2016. Prior to joining the team at the UO, he served as the assistant director of the Morris Rec Center and Aquatics at Texas A&M University– Commerce where he oversaw the facilities and operations, aquatics, member services, reservations and marketing.
Before that, he interned with Campus Recreation as the facilities coordinator at the University of Vermont for the 2011-2012 academic year where he assisted in the oversight of an athletic complex which included a fitness center, turf fields, basketball/racquetball courts and an ice rink. Al holds a BA in history with a minor in political science from UCLA, and a MA in political science from Texas State University.
His passion for working with PE and Rec stems from the development he received as a student inheriting the "pay it forward" mentality from his friends, co-workers, and former supervisors.
StrengthsQuest Top 5: Context, Achiever, Analytical, Deliberative, Significance